Stash Stainless Model EHT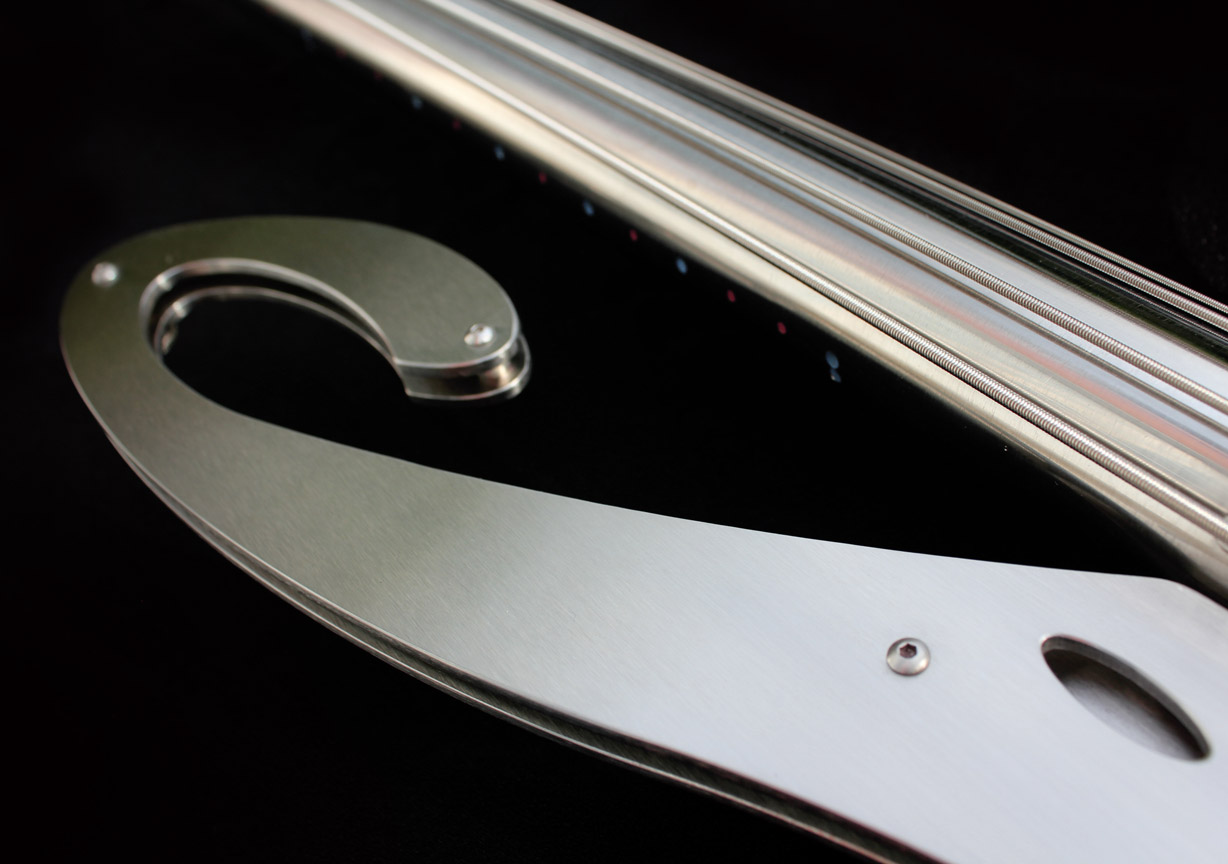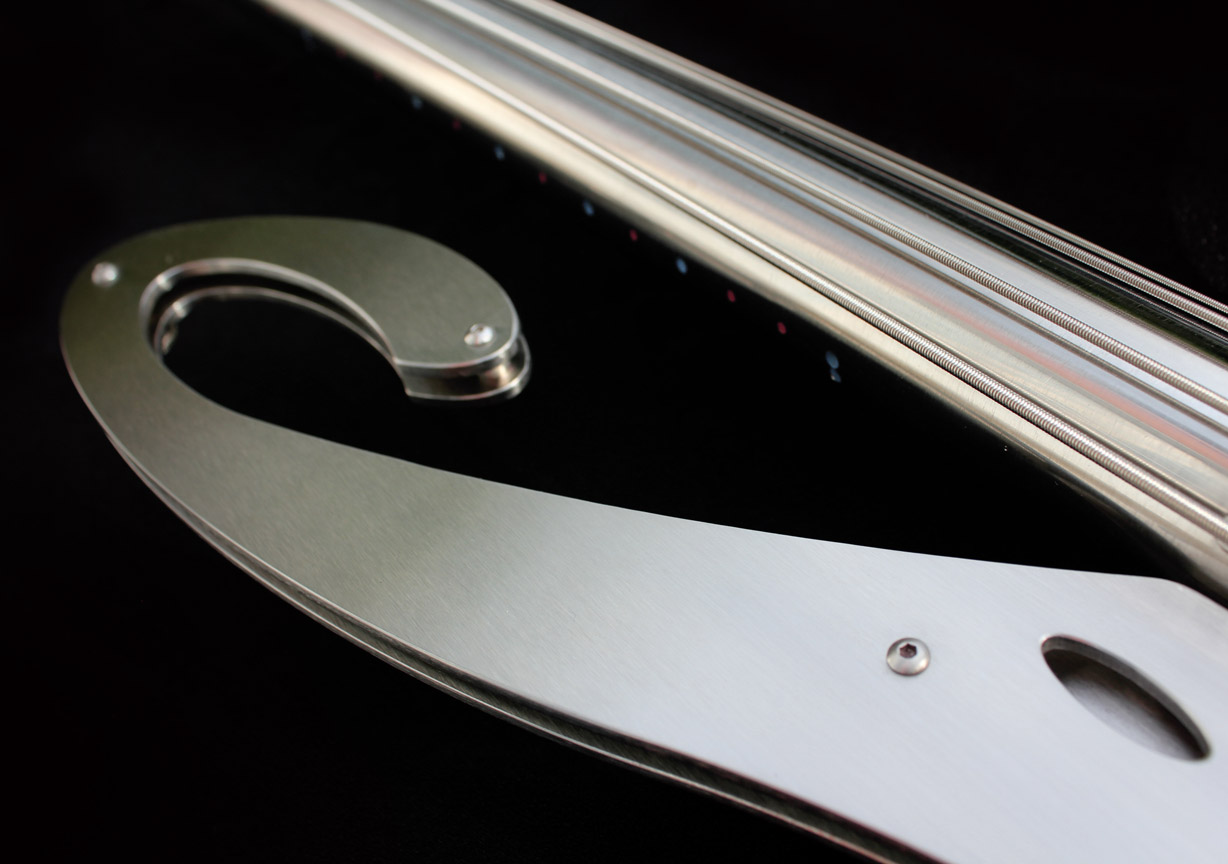 Stash Stainless Model EHT
The Model EHT, with fretboard markers. Let it guide you.
Stainless steel engineered to be as light as possible.
The Stash Stainless is the only bass guitar that is made from stainless steel with unified frets and a tubular neck. Each piece of the guitar, from the pickups to the body, has been custom crafted and hand assembled by the designer, Stan Potyrala.